JUNE SPECIALS
School's out! It's time for training specials!
Members of The Range can prepare for summer travel by taking classes as part of our "Buy one class, get half off a second one" special for training. You must sign up in-store to take advantage of this special and it does not apply to medical classes or events. One example would be to combine a Basic Handgun Skills class with a CCW Certification class. A perfect combination if you plan to travel to one of the 37 states that has CCW reciprocity with Missouri. (Discount will apply to the class with the lesser value.)
Our general special for everyone is one of the more popular: For every $50 you buy in gift cards, you get $10 extra, up to $250!
Drop by the store to take advantage of rebates rebates going all month long on select firearms from HK, Taurus, Diamondback, Savage, Kel-Tec and Sig Sauer. Crimson Trace also has rebates up to $100 on select optics.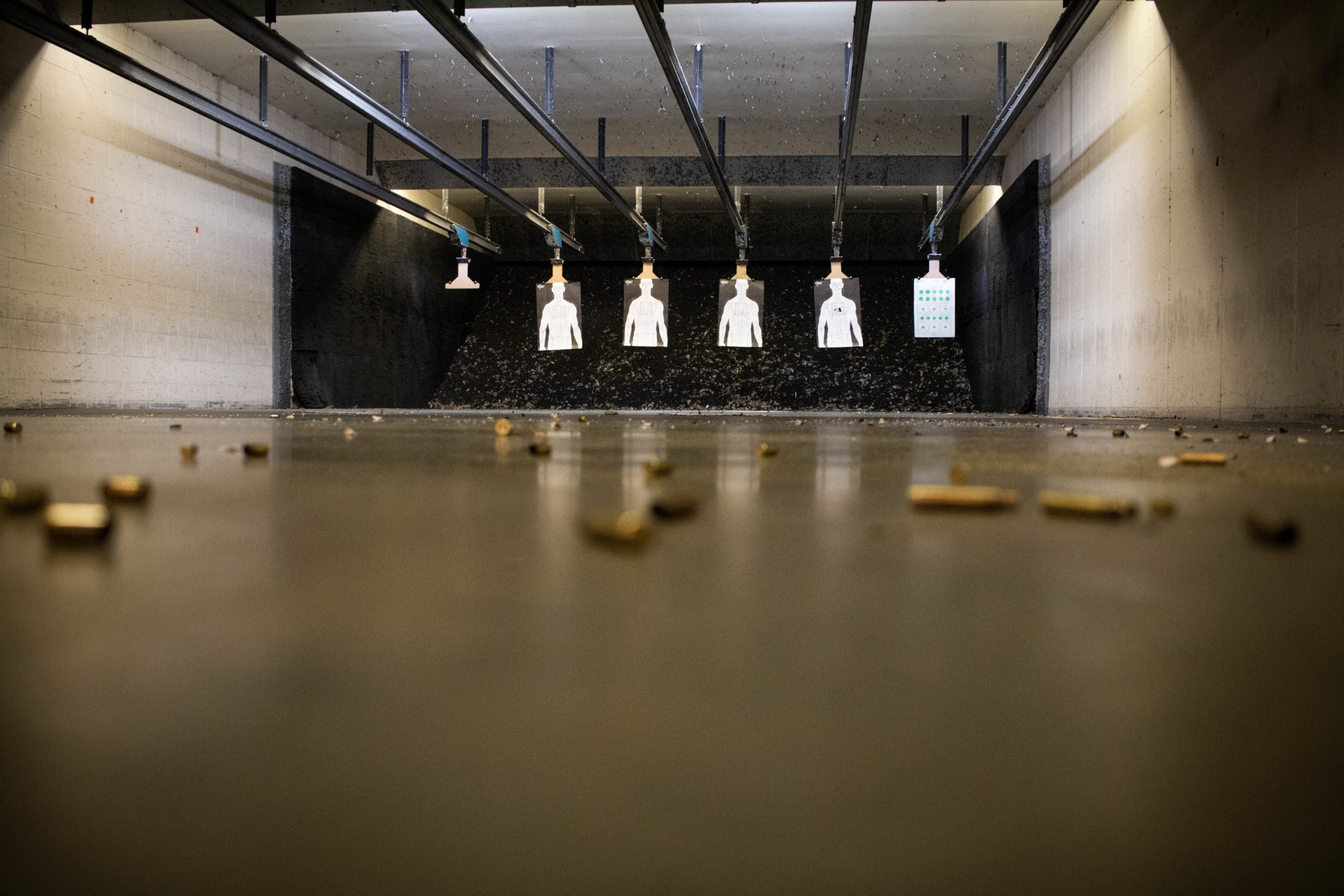 OUR MISSION
The Mission of The Range St. Louis West is to arm, train, educate, prepare and serve its members and guests in recreational and defensive focused personal protection by providing exceptional service and experiences in our state-of-the-art facility.
shooting range
The Range St. Louis West is the area's largest combined indoor range, retail store, and training center featuring a total of 20 LANES; consisting of two general purpose bays, one tactical bay and a state-of-the-art simulator. All lanes are twenty-five yards long and rated for rifle. Every lane is four feet wide so there is plenty of room for an instructor or another shooter. The six lane tactical bay is fully equipped with the latest and greatest targets including turning/silhouette, strobe light and more! Safety is important to us at The Range so our air filtration and ventilation system is equally state-of-the-art. Our light and bright check-in area is equipped with wash up sink furnished with de-lead soap, a private restroom, and offers ADA accesibility.
The Range opened in November of 2015. This was the dream of John Henderson, our managing partner, to have a quality range, retail store and training facility under one roof and located in West County. John spent almost two years searching for a municipality that would allow such a business. Ballwin caught his vision and helped guide him in the process and location of this facility. Together with financial partners The Range St. Louis West was a dream come true.
We have over 80 firearms available for rent, ear and eye protection, and a variety of targets and ammunition for sale all down in the range check in area.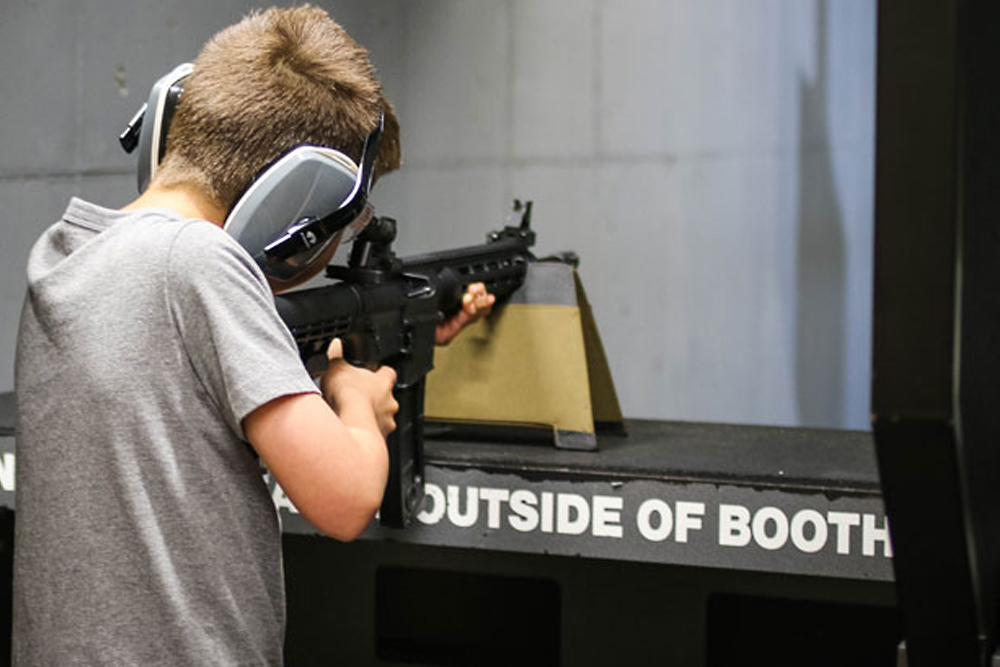 WE had a great time
I brought my 12 year old son with me. He has shot before but never at an indoor range. He loved it! Then one of the workers setting up my membership talked to him and made him feel great about his shooting experience. Awesome staff and great range
Thanks – Drew C.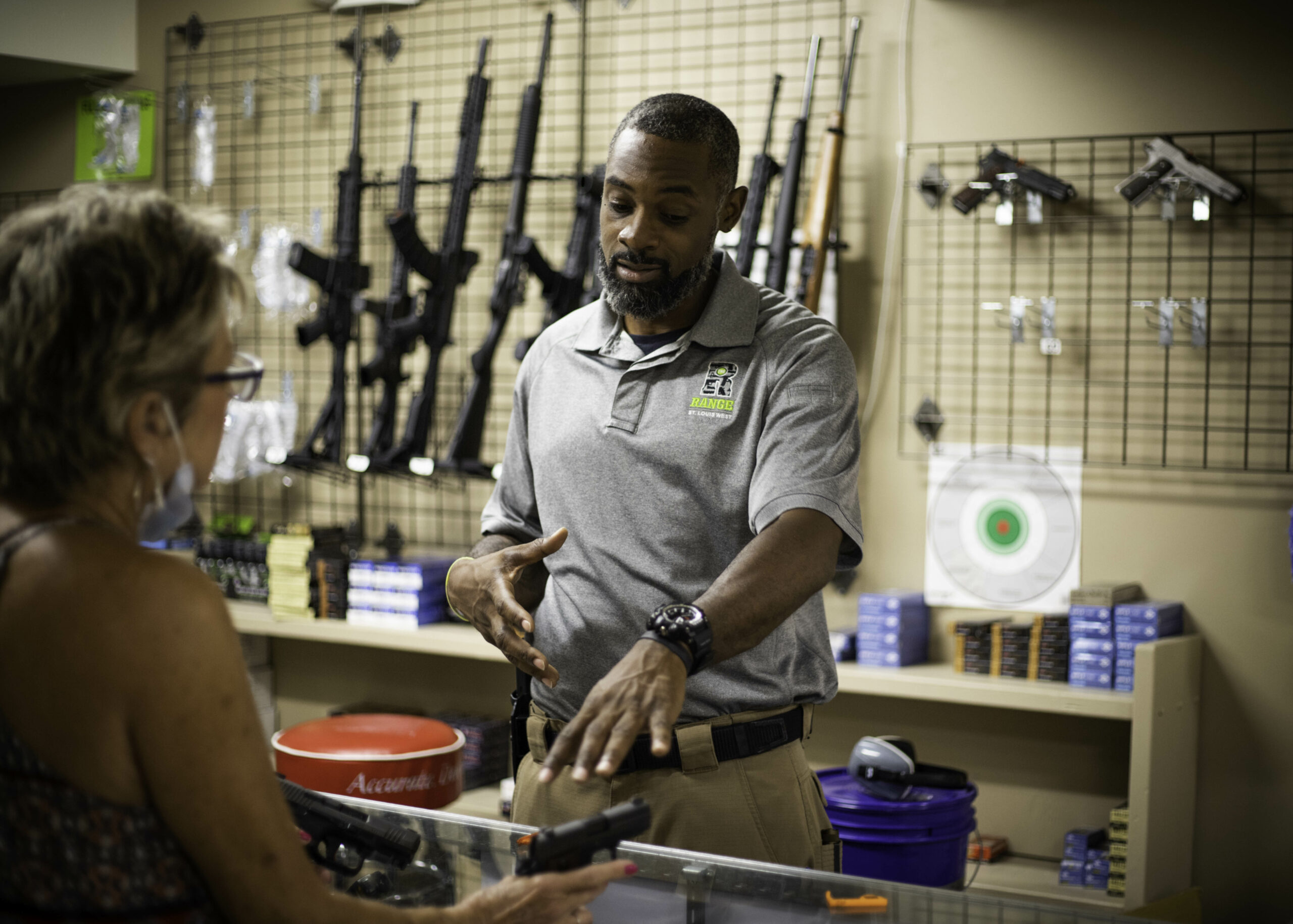 Amazing Shopping Experience
Highly recommend coming to this store for your gun needs. I had the pleasure with working Ken on my firearm purchase. Ken and the rest of the staff were extremely knowledgeable and was able to give me recommendations based off my pricing, features and usage.
Thanks – Brandon S.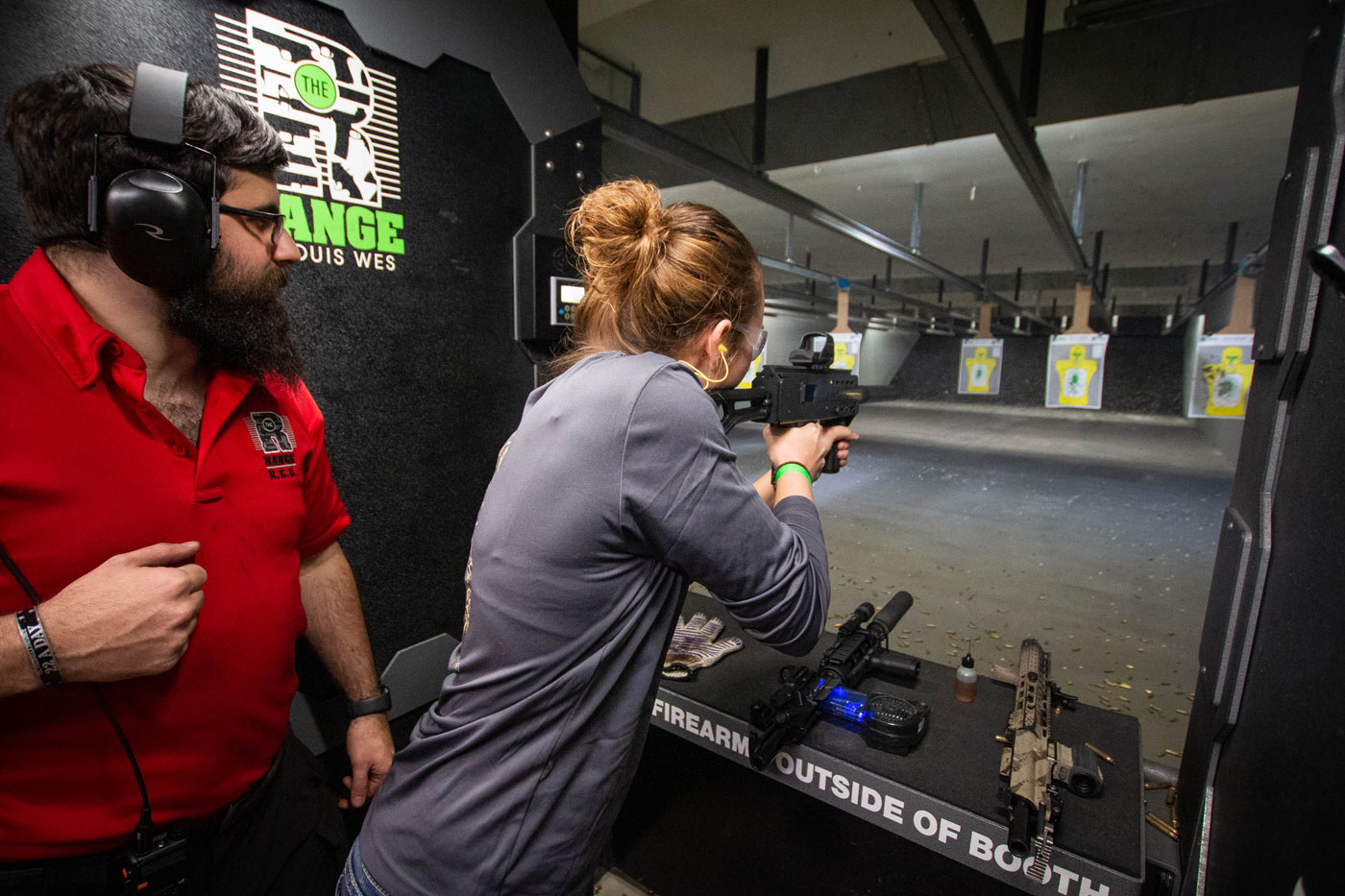 Great Place for Ladies
I enjoyed myself. I did the girls just wanna have guns night and it was a blast. The instructors were all amazing. Very friendly and helpful. I didn't feel pressured or rush to do it correctly. I highly recommend you go ladies.
Thanks – Marie N.

NEW SHOOTERS WELCOME!
Our friendly and knowledgeable staff are
here to start you on your journey.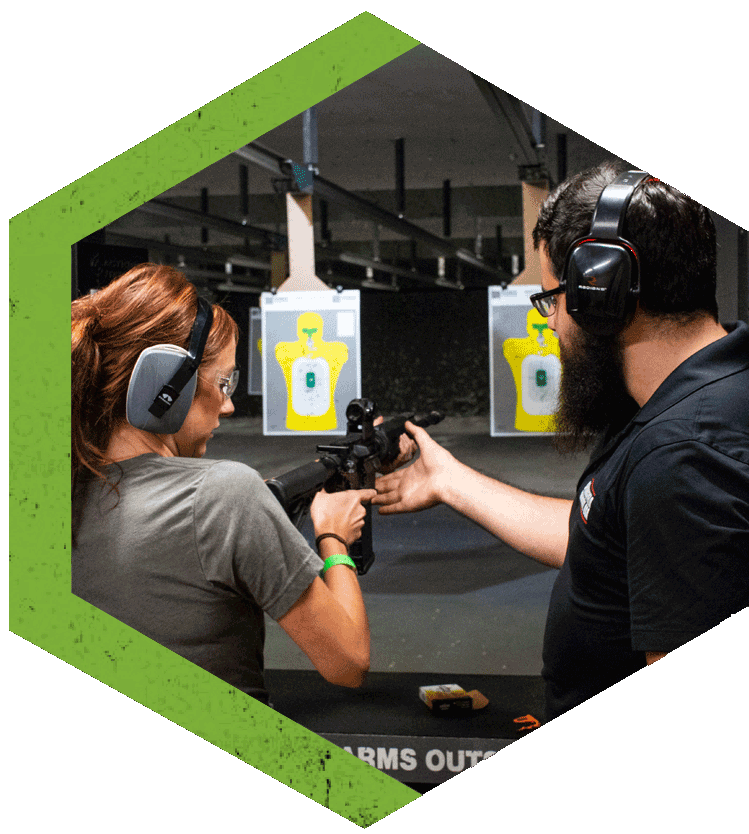 firearm RENTALS
We allow any Long guns up to 30/06, handguns up to 50 AE. We also allow full auto. Below are some manufacturers we have available to rent.