Make your next event a memorable one! The Range St. Louis West is the perfect place to hold an unforgettable party or corporate event with a variety of fun and exciting packages.
Whether it's a birthday, bachelor/bachelorette party, team-building exercise, graduation party, client entertainment or more, The Range St. Louis West will play host to an event you'll never forget. We are the perfect site for firearms parties or sessions in our Ti Gunfighter Simulator, which is designed to provide skill development and entertainment for shooters of all ages and skill levels and MUCH more.
Depending on how many guests you're inviting, we can work with you to customize the ultimate party package. We also offer a variety of range packages that let you try out different firearms and experiences. Each event is unique so we tailor your experience to your desires.
To make your event planning even easier, let The Range St. Louis West handle catering for your group. Whether you want full meals, delicious appetizers, deli-fresh lunches or even breakfast, we have you covered. We'll handle all the details, so you can focus on having fun!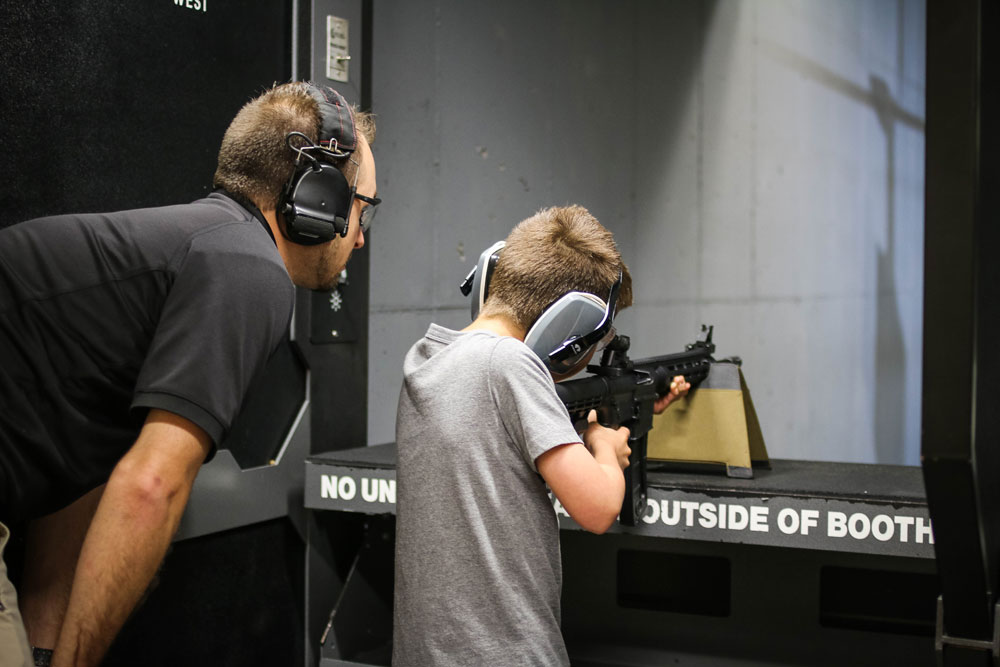 WE had a great time
I brought my 12 year old son with me. He has shot before but never at an indoor range. He loved it! Then one of the workers setting up my membership talked to him and made him feel great about his shooting experience. Awesome staff and great range
Thanks – Drew C.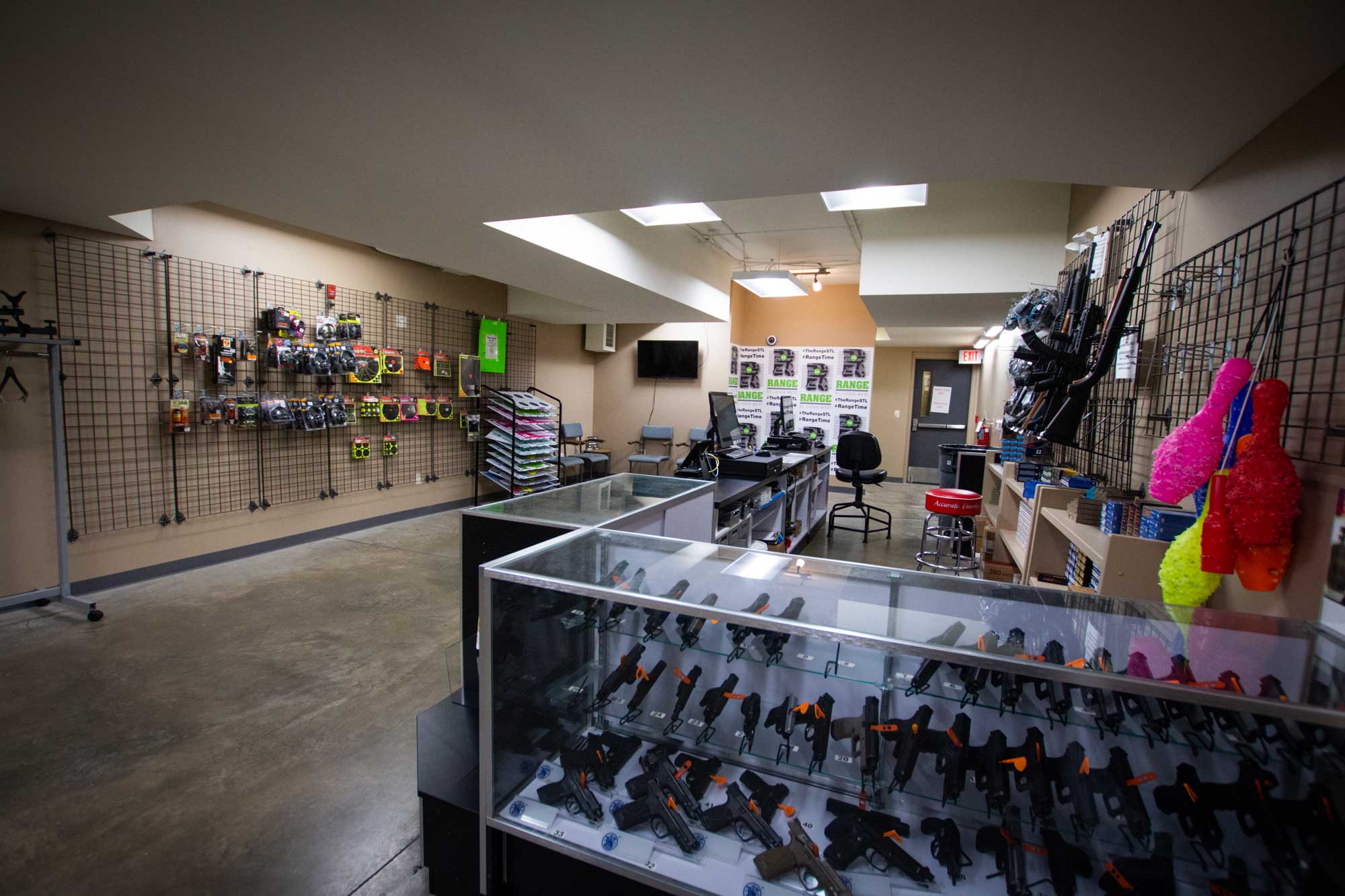 Amazing Shopping Experience
Highly recommend coming to this store for your gun needs. I had the pleasure with working Ken on my firearm purchase. Ken and the rest of the staff were extremely knowledgeable and was able to give me recommendations based off my pricing, features and usage.
Thanks – Brandon S.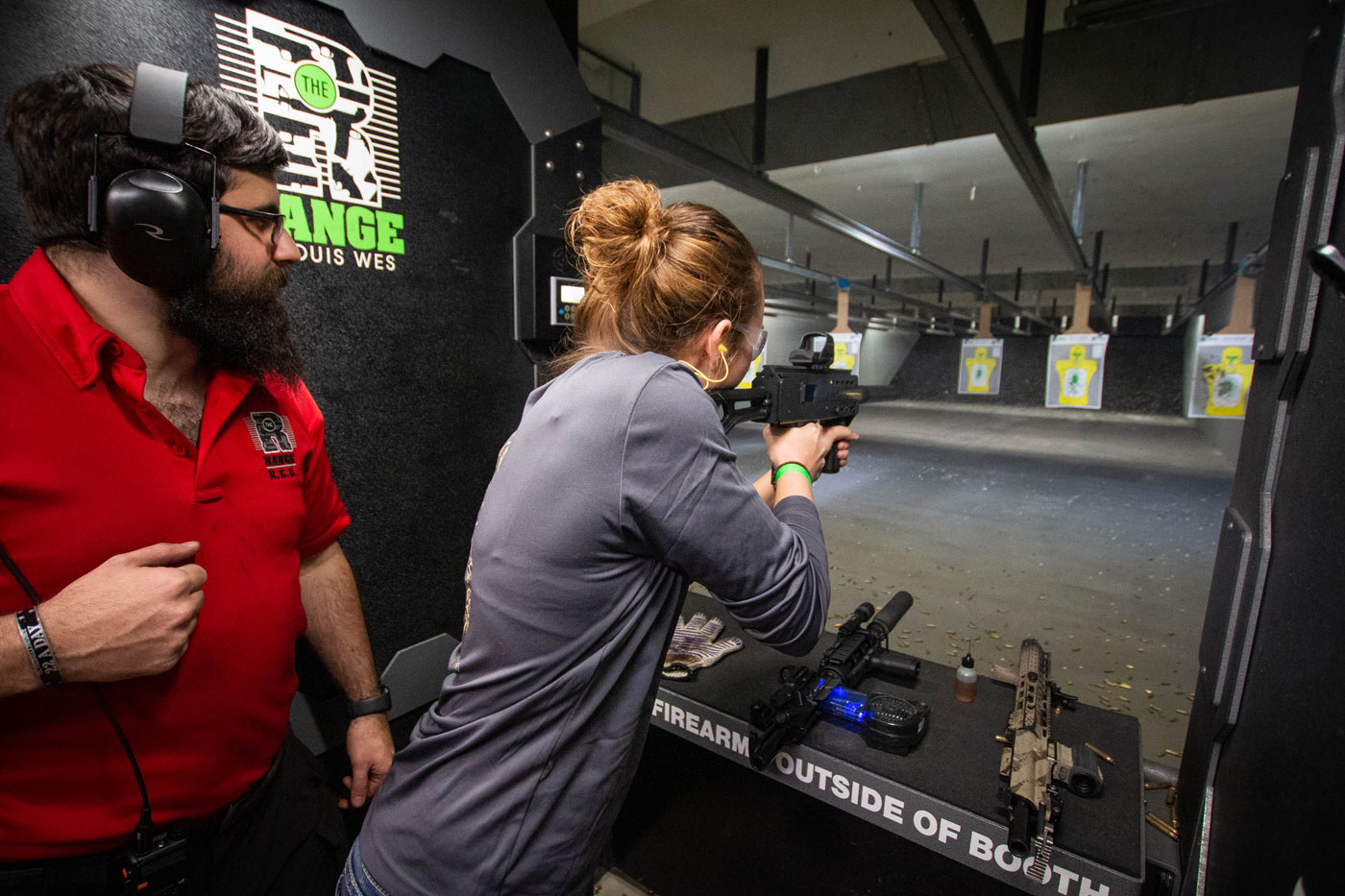 Great Place for Ladies
I enjoyed myself. I did the girls just wanna have guns night and it was a blast. The instructors were all amazing. Very friendly and helpful. I didn't feel pressured or rush to do it correctly. I highly recommend you go ladies.
Thanks – Marie N.

NEW SHOOTERS WELCOME!
Our friendly and knowledgeable staff are
here to start you on your journey.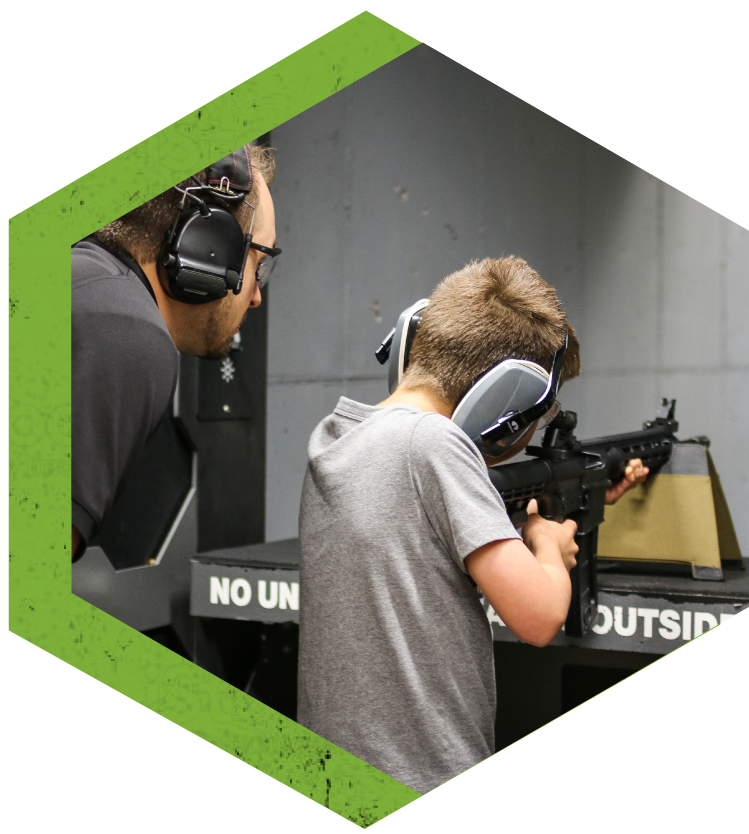 firearm RENTALS
We allow any Long guns up to 30/06, handguns up to 50 AE. We also allow full auto. Below are some manufacturers we have available to rent.