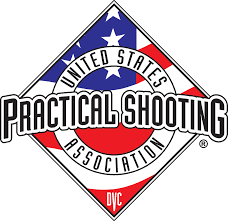 Outlaw at The Range St. Louis West:
The Outlaw match is a combination of speed and accuracy. A lot more movement, shooting, mag changes then some of the other shooting sports but it is also more on you the shooter to figure out the best course of fire in any given stage. We will shoot 3 or more stages per match.  IDPA targets and scoring with USPSA rules and firearm divisions. www.USPSA.com
Gear needed: Outside of the waist band holster, mag pouches, 3 or more magazines belt, eye and ear protection. Bring at lease 100 rounds to the match.
The Outlaw match will be the 3nd Thursday each month from 6pm to 9pm. Match sign up goes live at 9am the Saturday before the match. Meet in the classroom for safety brief before going down to the range. Cost is $16 plus tax per shooter.